Self-service dashboards + reports:
explore, analyse + know in real-time.
Get the real-time insights you need, where and when you need them.
Make better decisions based on accurate, up-to-date data.
The Sustainability Performance Platform (SPP) enables you to create the dashboards needed to

give transparency + make improving ESG performance simple

.
Rayven's Sustainability Performance Platform makes it possible to create real-time dashboards and report on SDGs, TCFDs, and other sustainability frameworks or business objectives at the click of the button.
Utilise your complete ESG and SDG data sets and leverage predictive insights to deliver real insights and instant reporting capabilities both in the boardroom and in the field in real-time. Accessible from anywhere on any device, get everything you need to improve your sustainability performance.
Visualise, explore + report on your ESG and SDG data simply:
Pre-built + out-of-the-box
Our solutions come with a host of widgets + charts that are ready-to-use and fully interactive.
Drag-and-drop customisation
Your dashboards can be configured to meet individual needs using an easy-to-use interface.
Interactive
With accurate data from any source in one pane, you can drill into your data, change parameters + explore forecasts.
Mobile-optimized
Our dashboards + reports are mobile-optimised, so you can get the insights you need on any device.
Historical, real-time + predictive
Display all of the key metrics across functions, sites or regions in one place.
One-click reporting
Effortlessly report on sustainability frameworks and business objectives.
Real-time alerts + reports, with

complete accuracy

, in one-click:
The reporting burden is very real for many businesses within mining.
With local, regional, national and international reporting and compliance commitments around environmental, safety and many other metrics, it can be all consuming for executives and sector-heads.
The Sustainability Performance Platform (SPP) makes it possible to create complete performance reports of your SDGs, TCFDs, sustainability frameworks - or anything else - at the click of the button or via regularly scheduled reports distributed through email.
Our sustainability solutions can, therefore, decimate the reporting burden and makes proving compliance simple.
Report regularly, automatically:
Schedule:

select the date, time, and how you want reports sent

Data:

select the amount of data the report will contain

Addresser:

customize who the report comes from

Recipients:

select which users will receive the report

Attachments:

attach a CSV or TXT file that contains raw data

Widgets:

add images of your widgets to reports

Email customization:

edit email sends.
Simply report against these (and other)

sustainability frameworks + reporting standards

: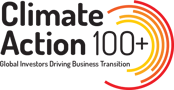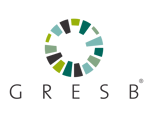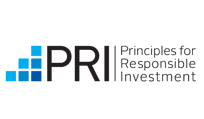 Make better decisions

in real-time with up-to-date, accurate data.
Data visualizations have the capability to simplify complex facts and figures, transforming raw data into actionable business insights. The Sustainability Performance Platform's dashboard and reporting abilities provide a flexible and powerful way to display information relevant to your specific business needs.
Pre-built and highly customizable via an easy-to-use drag-and-drop interface, you can easily configure dashboards for those in the boardroom and in the field and make them available to individuals, groups or business-wide with simple user management.
A single dashboard can display information from many sources and this data can be presented using a wide range of widgets to give you both the micro and macro view in a single pane, mine-to-market, which you can then explore and drill-down into.
What's more, as they can be hosted in your own cloud or the private Rayven Cloud, they can be made accessible (and mobile-optimized) anywhere.
Alphanumeric widgets available:
Value: alphanumeric value display
Multi-value: multiple alphanumeric values displayed in one widget
Alert: conditional display of alphanumeric
message and coloured background
Monitor: alphanumeric value display with range-dependant colour coding
Gauge: gauge display with range-dependant colour coding
Percentage: bar or column display with range-dependant colour coding
Level: display a tank icon with actual and percent fill with range-dependant colour coding
Tabular data: tabular display of multiple fields showing most recent instances only
Raw data: tabular display of multiple fields showing full history.
Charts widgets available:
Pie: showing proportions by device or by field
Line: time series line chart with or without comparison and target lines
Bar: time series bar chart with or without comparison and target lines
Pareto: configurable for frequency or sum of events
Cartesian: dot plot with configurable quadrants
Multi-axis: showing multiple variables as lines and or columns
Forecasting: line chart with forecasting models and projected results
Control: I-MR control chart with Nelson Rules
Polar: display the distribution of vector over a period of time
Category bar: configure and display data using fixed categories on the x-axis.

Object widgets available:
Map: with configurable highlighting, geofencing, tracking, proximity and drill down
Images: display a static image
Live video stream: display a live video stream.

Need help building your own module or scaling your solution?




We can help you to achieve your business objectives rapidly.
Rayven Accelerated Delivery Model (RADM)



Jump start your scoping + design phases by using our Rayven Accelerated Delivery Model (RADM) to get you started, fast. Not a big consulting project that ends with a report, the RADM is about working with our team so that you can quickly identify potential, discover what needs to be done, and establish the budget required - all in just 4 weeks.
Our Service Packs include a bundled number of hours at a discount that can be used to support your teams with achieving your objectives spread across the calendar. They can be used for any of our services, last for 12 months, and can be configured to meet your individual needs.
Discover more about I4 Mining, our solutions and the technology that they're built upon.
Our fully-featured, future-proof platform supports sustainability solutions that deliver

real business outcomes

.

Reduce man hours
+ complexity.
Our sustainability solutions
diminish the need for manual
inputs and creates simple,
repeatable ways of delivering
accurate metrics, forecasts, and
improved performance.

Limit reliance on
external contractors.
Our easy-to-use technology enables
you to create a personalised strategy,
monitor performance, and uncover
optimisations yourself. It also provides
suppliers with accurate metrics at the start
to deliver more efficient engagements.

Get cost saving insights +
new abilities to seize them.
Use explorable dashboards and reports
to drill into and compare performance
across sites, business areas, and assets; then use forecasts to model optimisations before leveraging automations to seize them, simply.

Turn reporting cycles
into real time metrics.
Annual reports with questionable data
cannot provide you with the insights
needed to improve your sustainability
metrics. Much like your ERP, CRM or
other business system; our
sustainability solutions can give you the
data you need to succeed in real-time.

Uncover how emission costs
impact production.
With a complete, accurate view of
ESG and SDG performance from
mine-to-market, our sustainability
solutions unite your sustainability
data with production measures,
enabling you to establish the true
production costs.

Future-proof, all-in-one
sustainability solution.
Crystallise and give transparency to your
journey to 2050 and beyond by
using a solutions that have the
capabilities you need today, but which
will keep up with your compliance,
strategic and operational needs as they
change along the way.
I4 Mining works with

best-in-class partners

to deliver our

sustainability solutions anywhere in the world.
























Click to explore our Sustainability Performance Platform's
technical features:
Discover the technology that powers our solutions: Rayven's Industry 4.0 Sustainability Performance Platform.