Mining + Industry 4.0:


AI + IoT's role in reaching a profitable net-zero future.



Report

Discover why, how and where the mining sector should get started with Industry 4.0 technology - and just what it is.
The mining sector is changing - and it needs to - but this threat to miners also presents them with their biggest opportunity. Inside this free report:
Introduction.
Zero carbon is just part of the story: zero harm + zero waste.
The mining sector's window for change.

What Industry 4.0 in mining looks like.
What goes into a complete Industry 4.0 solution.
Mining's COVID-powered path to Industry 4.0-status.
Industry 4.0 technology applications in the mining sector.

Key considerations for the mining sector when examining Industry 4.0 technology.

Business case: start at I3.5 and move to I4.

How to adopt Industry 4.0technology successfully.

Just some of what's inside...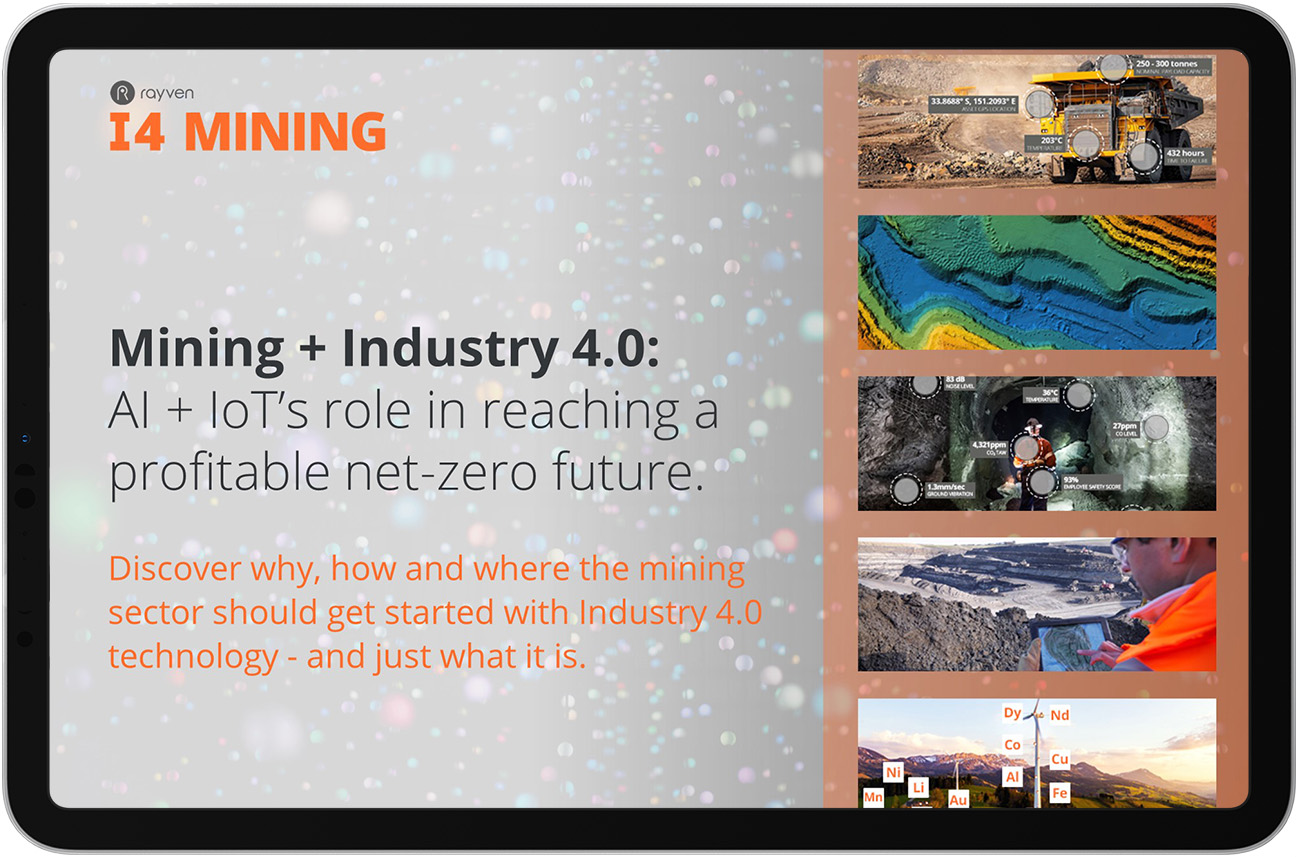 Want to know about industrial AI + IoT more broadly?
If you'd like to find out more about the technology that underpins all of our digital mining solutions, other industrial uses of AI + IoT, or are eager to get into the detail of precisely what AI and IoT technology are then visit the Rayven blog.