Real-time data, AI + IoT solution delivery platform.
Create your organization's Mining 4.0 brain.
Hyper-flexible, fully-interoperable + Mining 4.0-ready:

get complete mine-to-market visibility, predictive insights & the ability to optimize -

all in real-time

.
I4 Mining's Dynamix platform is the foundation of your digital mine. It unites all your data and adds easy-to-use, complete Industry 4.0 functionality in a single platform so that you can adopt or create transformative solutions that provide real-time and predictive insights from mine-to-market, effortlessly.
A real-time data, AI + IoT platform all-in-one, Dynamix allows you to review key measures in an instant, assess performance, and execute insight-led decisions that enable those in the boardroom and the field to achieve tangible, measurable business results.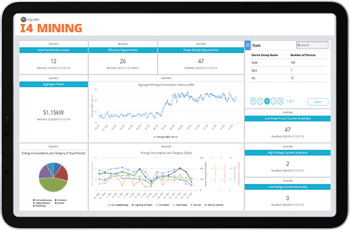 Want to find out more?


Book a demo.

The I4 Mining Dynamix platform enables you to:
Simply ingest data from anywhere, both within and outside your organization + from any system or asset, to

create a real-time single source of truth

.
Leverage easy-to-use Industry 4.0 tools to combine and analyze your data, ensure its accuracy, and

deliver credible insights via interactive dashboards + reports in real-time.
Use the Dynamix Workflow Modeller to

create custom business logic, trigger automations + alerts, and optimize

based on your real-time data.
Use the

drag-and-drop Machine Learning Engine to create algorithms

+ apply them to real-time data to get predictive insights and mitigate risks.

Effortlessly copy solutions across sites, add new business objectives, and grow your Dynamix platform to

scale both fast + affordably

.

Build a complete, Industry 4.0 organization piece-by-piece on

future-proof, ultra-secure technology

, starting a complete transformation journey.

Lifetime, lifecycle, micro and macro insights +

Industry 4.0 abilities.
The I4 Mining Dynamix platform is not another SaaS data tool, it allows you to integrate all the data that you need to make the right decisions and then execute them: it's your organization's new brain.

Easy-to-use, deployable in weeks, and infinitely scalable; the I4 Mining Dynamix platform is the end-to-end platform you need to decimate the reporting burden, leverage Industry 4.0 technology across operations, seize new productivity opportunities, achieve ESG business objectives, and mitigate risks.
Explore our Interactive Diagram

to discover how I4 Mining can help you from Mine-to-Market:
Click to explore

Dynamix:
Dynamix is an

end-to-end data, AI + IoT platform

with enterprise-grade features, security & scalability.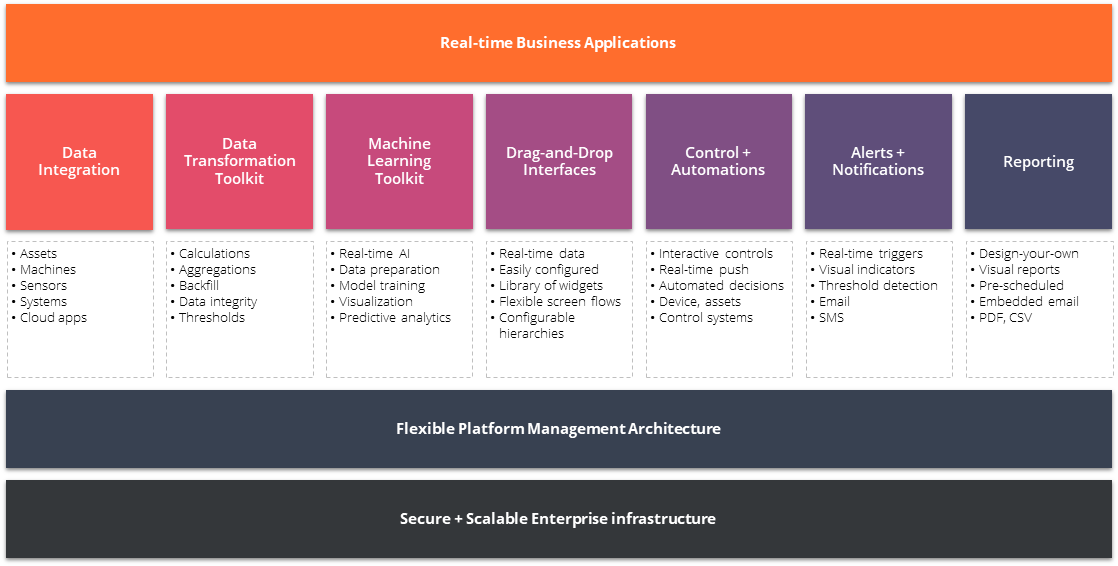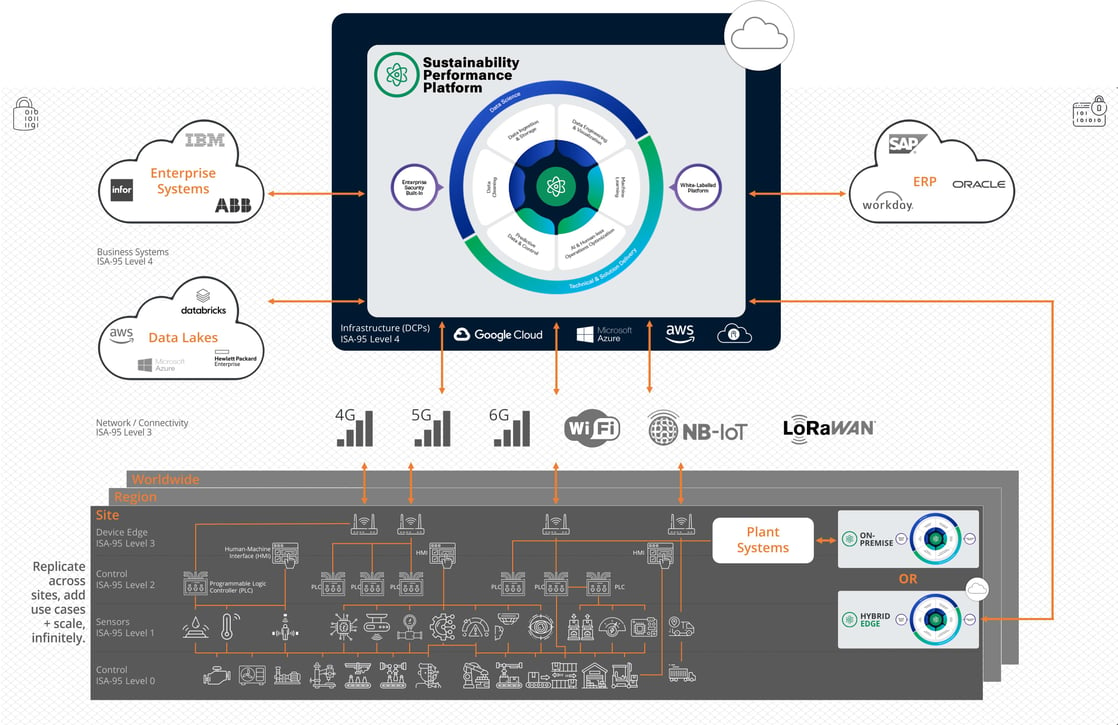 Dynamix can be deployed anywhere:

on your existing infrastructure, in the Rayven private Cloud, or on-premise. We also offer Edge computing capabilities.

Solving

interoperability

+

legacy infrastructure

challenges at every stage of the Mining Cycle.

The linear production model of the mining sector, technologically, is anything but. Solutions that are only designed for a single stage or to operate a specific asset can't improve strategic metrics, won't deliver holistic transformation and means you'll always fall short of goals.

I4 Mining Dynamix is designed to be able to connect with your full lifecycle, during its whole lifetime, integrating your current technology stack and new technologies as they come onstream. This makes Dynamix equally able to provide the overarching strategic insights that senior management teams need and offer guided adapted intelligence to those in the field so that they can make better decisions on specific functions based on real-time performance.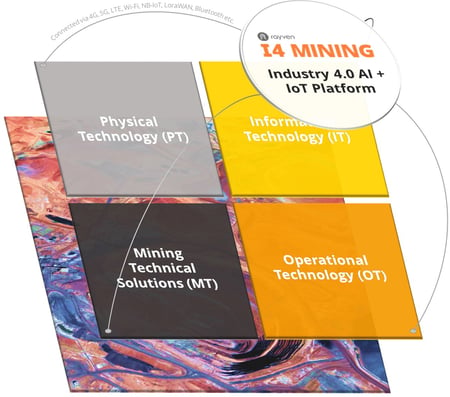 Industry 4.0 data consolidation and AI + IoT Platform
I4 Mining Dynamix connects with all technologies (Cloud or on-premise) and allows for all data - both historical and real-time, from any system, sensors or data lake - to flow into, be standardized for analysis, and then machine learning algorithms leveraged. Provides predictive insights and allows cross-functional decisions to be executed by human or AI: an organization's Mining 4.0 brain.
Physical
Technology (PT)
The internal asset/plant software and hardware (e.g. IoT sensors) used to connect physical assets, orient them allowing for real-time monitoring and control.
Information
Technology (IT)
Core central business systems, such as ERP, CRM, Business Support and Infrastructure Management. Usually managed by the CIO.

Mining Technical
Solutions (MT)
Solutions involved in individual element of business and mine operations, such as modelling, planning, health & safety and management platforms. Often managed by TSM.
Operational
Technology (OT)
Systems and technologies involved in the execution and control of mining environments, such as in the plant and beneficiation processes (e.g. SCADA).
Use Dynamix across your operations to achieve any business objective.
Effortlessly report on SDGs, tonnage, TCFDs, asset utilization, safety metrics or anything else - all at a moment's notice.
Uncover improvements using digital twins and modelling, and then execute them via human + AI to achieve business-critical goals, including zero carbon, zero harm and zero waste.
Enhance asset performance and maintenance regimes across fleets and operations to maximize plant utilization and uptime.
Track performance and improve productivity and tonnage from mine-to-market.
Reduce operational costs, find efficiencies and get metrics on all inputs and outputs across the mining lifecycle.
Compare asset, site, operation or business-wide metrics to reduce risk, track compliance, and set new standards.
Thinking of building your own platform?

This is why you shouldn't.

1) It will cost you significantly more in both time + money.
Dynamix is all-in-one and ready-to-go. Building your own end-to-end platform will take multiple licenses and 6+ months to get to concept stage, plus incur ongoing support, dev and maintenance costs - it'll cost you more in a year than a decade of Dynamix.
2) You'll solve the tech challenge, not the Data Science one.
Clean, reliable, real-time data is critical to delivering results. This is why creating a real-time single source of truth with extreme interoperability and an expert understanding of Machine Learning is just as critical as building data lakes and historians.
3) You don't have the internal skills required.
It takes a team of experts in IT Infrastructure, Data Science, IoT, UX, Security, Machine Learning and AI working together to create an end-to-end solution, this is incredibly expensive to do in-house and even more so if done externally.
4) You'll add complexity + future points of failure.




AWS, Azure and alike are modular systems. To create a complete real-time IoT + AI solution requires you to link them together, but even then, each will continue to operate independently and process data separately - Dynamix is all-in-one.
5) What you build won't be future-proofed.




The Dynamix platform is future-proofed SaaS. From new security threats, third party updates and new pieces of technology that are yet to be adopted, the Dynamix platform is guaranteed to be maintained, updated and interoperable with them.
6) The results won't be anywhere near as good.


You wouldn't build an internal CRM or ERP platform - you'd buy Salesforce, SAP or similar. The reasons for this are obvious: years of expert development have gone into it and whatever you build won't be as good or have longevity - this is no different.



Why I4 Mining Dynamix is the real-time data and AI + IoT solution delivery platform you need.

Extreme interoperability




Dynamix enables the agnostic ingestion of data from any source to give a complete, credible real-time overview of anything.

Works with what you have




Dynamix works with the technology that you already have, meaning that you do not need to replace plant, fleets or IT systems.

Complete lifecycle, lifetime view




A single solution can report on your mine's (or organization's) complete lifecycle, looking at the micro and macro in one place.

Deploy in weeks




Don't just start, but deploy in weeks. Dynamix is infinitely scalable so you can get started fast and prove returns.

Complete + future-proof




Dynamix is easy-to-use, full of Industry 4.0 functionality, has enterprise security built-in, and is entirely future-proof.

Commercially viable at-scale




Dynamix is affordable at-scale with flexible pricing that meets your business objectives and guarantees a measurable ROI.

Need help creating, optimizing or scaling your solution?


We've got option to help you achieve your business objectives rapidly.
Rayven Accelerated Delivery Model (RADM)



Jump start your scoping + design phases by using our Rayven Accelerated Delivery Model (RADM) to get you started, fast. Not a big consulting project that ends with a report, the RADM is about working with our team so that you can quickly identify potential, discover what needs to be done, and establish the budget required - all in just 4 weeks.
Our Service Packs include a bundled number of hours at a discount that can be used to support your teams with achieving your objectives spread across the calendar. They can be used for any of our services, last for 12 months, and can be configured to meet your individual needs.
Discover more about I4 Mining, our solutions and the technology that they're built upon.
I4 Mining works with

best-in-class partners

to deliver our transformational digital mining solutions anywhere in the world.
























Find out more about I4 Mining's
ready-to-deploy
digital mining solutions
:
Still want to know more about the technology?


Speak to us now or visit the Rayven website to get a complete view of what's inside our world-leading Industry 4.0 software.